What are the possible Laser hair removal side effects
Laser hair removal is the best as far as hair removal is concerned. Are there any side effects of this procedure?


Many will like to know this. Any treatment will have its own advantage and disadvantages. There are hardly any treatment procedures that are without any possible side effects.
In the same way the laser hair removal side effects also worth considering. Lets us discuss about the laser hair removal and its side effects.
The laser hair removal side effects are rare and are purely temporary in nature. Even then the side effects should be studied well in order to avoid the same.
The laser is nothing but the intense light rays. In case any wrong use or over exposure these rays could certainly turn harmful.
The most common side effects as far as laser hair removal is concerned are hyper pigmentation of the skin or the part exposed to the laser.
The hyper pigmentation is nothing but appearance of dark spots in the laser exposed area. These dark spots will disappear on it's own after few months.
The persons with sensitive skin need to be careful because they are more prone for the laser hair removal side effects. In some people there can also be a crust formation.
But the only consoling factor here is that all the side effects that are discussed so far are temporary.Laser hair removal side effects are aggravated in those who are exposing their body to the sun light more often than not.
For example the people who love to go for tanning beds are not at all suitable for laser hair removal procedure. In case the people who have the habit of taking sun bath prefer laser hair removal, then they should keep themselves away from sunbath and tanning bed some time before and after the planned laser hair removal.
There is certain precaution that needs to observe while getting treated for extra or unwanted hair by using laser. The person who is operating the machine must be sufficiently experienced. It is better if he had graduated from reputed laser hair removal
School.
The best time to have the hair removal using laser is winter, because the exposure to the direct sunlight will not be possible.
The person if he is having sensitive skin, he can use topical anesthetic agent if he/she is opting for hair removal from bikini area, under arms etc to mitigate the possible laser hair removal side effects.
As far as laser hair removal is concerned, the person who is planning to have hair removal using laser must know about the procedure, pros and cons of the procedure before hand. This will help him to avoid the laser hair removal side effects.

______________________________________________________
Subscribe for FREE
Note : Your privacy is respected & protected.
______________________________________________________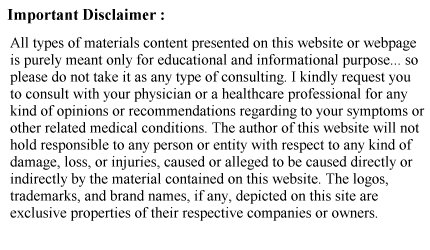 Copyright - © 2005 - 2019 - www.Surgery-Guide.com - All Rights Reserved.
| Privacy Policy | Disclosure | Contact Us |