Lip augmentation surgery
People who have thinner lips and having ill-defined lips are the candidates for a lip augmentation surgery. Full lips are that is desired by most of the people.


Although it is possible to make your lips like that of Angelina Jolie, people who want to make it fuller can definitely opt for a lip augmentation surgery.
Such a surgery restores, the size, shape and fullness of the lips. The right proportion of the lips is necessary to have a beautiful face altogether.
There are many types of lip augmentation surgeries available now-a-days. Fat and collagen injections are also used to augment a lip.
Lips are the sign of sensuality I women and hence more number of women come for lip augmentation surgery. Most of the clinics that perform plastic surgery or cosmetic surgery will also have facilities and surgeons to perform a lip augmentation surgery.
Many models have done a lip augmentation surgery to enhance their looks.As aging occurs the V-shaped upper part of the upper lip flattens and loses its youthfulness.
Vertical wrinkles are also found in aged persons and this is particularly visible in persons who smoke often. If these have to be corrected and the original look of your lips to be restored you have to undergo a lip augmentation surgery.
Lip augmentation surgery is a more frequently asked plastic surgery procedure by many people. Laser treatments are also available for lip augmentation.
Discuss with your surgeon for the best possible treatment for enhancing your lips to their fullness. The experience of the surgeon plays an important role in these surgeries.
Hence it is necessary to select an experienced surgeon for the surgery. There are many websites that list out the clinics and the list of surgeons available for these surgeries. You can avail the service of these websites to select a surgeon near your locality who can perform a lip augmentation surgery.
In some patients alloderm a dermal graft is used to augment the lip by implanting the alloderm in the lips. This is also used to rejuvenate the aged lips. Lip augmentation is also done using laser treatments. You may consult your doctor about the available laser treatments for lip augmentation.
Swelling is found after the surgery and in due course it will subside giving the desired look in your lips. Antibiotics are prescribed to patients to control infections that might occur after an operation.
The stitches that are done during the surgery are through absorbable sutures so that there is no need to remove the sutures.


______________________________________________________
Subscribe for FREE
Note : Your privacy is respected & protected.
______________________________________________________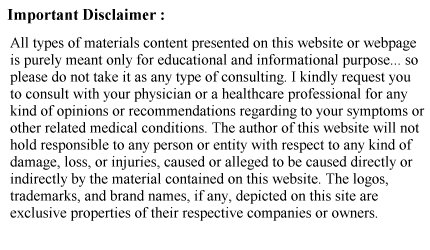 Copyright - © 2005 - 2018 - www.Surgery-Guide.com - All Rights Reserved.
| Privacy Policy | Disclosure | Contact Us |