Bariatric Surgery - Risks & Precautions
Bariatric surgeries are properly understood by many persons because of the complex factors associated with these type of surgical procedures and hence, it is the duty of the surgeon who is specialized in these types of surgical practices to explain to the patient on both the meaning and the type of surgical practices involved in this special type of surgeries.


Hence, the patient may be able to have clear understanding and becomes more aware on his or her role in the maintenance of clinical precautions suggested by the surgeons performing bariatric surgeries. In short, the bariatric surgeries mean the techniques related with the strategies that are oriented to reduce the body weight in a surgical manner. Perhaps, the surgical intervention followed by medical suggestions ultimately paves the way towards the weight reduction methods on scientific basis.
Mainly when there is abnormal increase in the level of index related with body mass, these types of bariatric surgery are to be carried out in that person. Gastric interventions like reduction of surface areas of stomach regions, gastric bypass surgical practices comprise these surgery and all these aim for reduction of excessive body weight. Additionally, the surgical interference in the functions of small intestine, especially the initial segments of small intestine like duodenum are carried out in bariatric surgery.
The bariatric surgery involve mostly the multiple surgical interventions that are associated with tissues of stomach or segments of small intestine and hence, it is to be understood that the physiological processes like digestion, assimilation, absorption etc. are affected or modified to a greater extent because of the practice of these type of surgery. The patient ultimately attains weight reduction in a manner that happens in a scientific manner.
When ever, an organ is surgically interfered, there is no doubt that set functions of the concerned organ get modified and in this way, these specialized surgical procedures work up in a scientific manner. One should also understand that success is not always with these types of surgery and hence, it is also equally true that these type of surgery may fail in some patients who undergo these types of surgical procedures.
Considering the nature of bariatric surgery, the medical institutes will not adapt these surgical interventions immediately and many precautions are taken before undertaking of bariatric surgery in any patient like ruling out of failures, despite the adaptation of non-surgical methods for reduction of body weight and adaptation of carefully designed eating practices.





______________________________________________________
Subscribe for FREE
Note : Your privacy is respected & protected.
______________________________________________________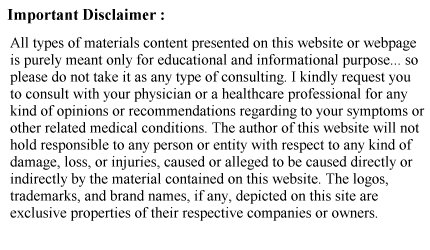 Copyright - © 2005 - 2018 - www.Surgery-Guide.com - All Rights Reserved.
| Privacy Policy | Disclosure | Contact Us |