Get to know about Breast Liposuction in detail
Any breast liposuction procedure is involved with risks and complications. Before you could opt for one, it is always better to consult a surgeon and get all your doubts clarified and fears allayed. Almost all qualified surgeons will be able to throw enough light about the procedure involved.


It is also important to involve a well-qualified surgeon for getting the breast liposuction procedure done on you. There is no harm in your asking for references from surgeons and you can even cross check with them before making up your mind.
Breast liposuction procedure is very costly and may go up to $3,000 to $5,000 for men and $3,000 to $7,500 for women. Do not get tempted for a bargain, as any less priced breast liposuction procedure may prove to be more costly at a later date due to the inherent complications.
Besides the regular surgical fees, you may also have to bear hospital fees for stay, medicinal costs, costs towards pre and postoperative care and other related matters that are not covered by insurance.
Try to avoid any discount offers by surgeons, as these surgeons may not have enough expertise in breast liposuction and you may end up with more complications.
Get yourself Examined before finalising the Procedure
Do not depend on the charges advertised in dailies or obtained over phone conversations, as breast liposuction procedures vary from person to person and the prices can never be same or fixed.
Only a thorough prior examination can decide on the cost involved and one can get to know about the minimum and maximum amount that has to be spent for the procedure.
During your appointment for the examination get all the details of fees included in the estimate and preferably obtain a written estimate. Ensure that there are no ambiguous expenses such as miscellaneous expenses and get all the type of expenditures explained in detail.
Breast liposuction is certainly considered as a luxury unless and otherwise medically warranted and most of the insurance companies do not cover such breast liposuction procedures. Though many surgeons accepts payment through credit cards, it is better not to pay through your credit card, as any cosmetic surgery is not that worth paying by acquiring debt.
In the market you can also go for surgery loans, however you may have to fulfill the condition of engaging a particular surgeon advocated by them for performing the breast liposuction procedure. All loans are subject to credit approval and the rates also vary according to the credit report of the intending borrowers.
In case of your being diagnosed and prescribed for breast liposuction for medical necessity and for weight loss consideration, then you are eligible for claiming income tax concessions. You can refer IRS Publication 502 and Medical and Dental Deductions guide for all your clarifications regarding rules and other terms related to the tax concessions available.
Alternatively, you can also visit the website
http://www.obesity.org/subs/tax/taxguide.shtml maintained by The American Obesity Association (AOA) for all details.
Breast liposuction is a relatively an expensive proposition and you should not opt for the same casually. You must consider your finical affordability and assess the medical necessity for such procedure done on you.
In case you are opting for breast liposuction only for cosmetic reasons, then it is better to weigh all you options in relation to the escalating prices towards gasoline costs, medical care, home purchase or your existing mortgage liabilities, expenditure towards studies and other future financial obligations.

______________________________________________________
Subscribe for FREE
Note : Your privacy is respected & protected.
______________________________________________________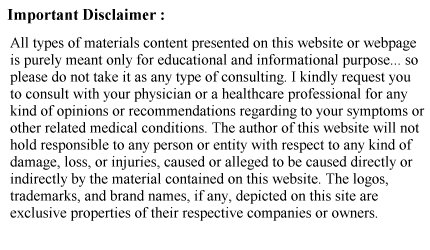 Copyright - © 2005 - 2020 - www.Surgery-Guide.com - All Rights Reserved.
| Privacy Policy | Disclosure | Contact Us |