How to Enlarge Your Penis or Make it Thick With Help of Penile Enhancement Surgery
Penile enhancement is sought after by men who think that they have small penis. There is a wrong notion that the bigger the penis the bigger will be the enjoyment during sex. Scientifically this is not true. Moreover statistics reveal that most of the women are not even worried about the size of the penis. There are two types of surgery that can be done to a penis.

One is to increase the length of the penis and the other is to increase the thickness of the penis. Both of these surgeries have drawbacks. People who have undergone these surgeries are found to suffer than enjoy the change in the penis.
In a penile surgery to increase the thickness either fat injection is done or a combination of fat and skin is done on the penis. The fat injected is capable of dissolving and absorbed in to our body and after a few months the thickness that was found immediately after the surgery is lost and the penis is left with bumps and lumps along the shaft giving an ugly look to it. In the surgery to increase the length the suspending ligament is cut off so that the soft tissue is brought outside to increase the length.
After this surgery the penis dangles and it points to the floor when it is erect. Moreover when having sex it shifts to the sides and it gives discomfort during sex. Discuss with your surgeon and take the opinion of the consultants before you decide upon such a surgery. You have to note that the size of the penis is not important for a satisfactory sex with your partner.

100% All natural penile exercises!
Click Here for Details
______________________________________________________
Subscribe for FREE
Note : Your privacy is respected & protected.
______________________________________________________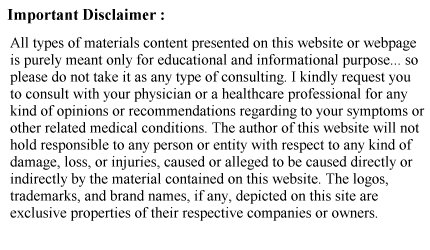 Copyright - © 2005 - 2021 - www.Surgery-Guide.com - All Rights Reserved.
| Privacy Policy | Disclosure | Contact Us |