Liposuction for Men Belly
Need of Liposuction for Men Belly


Most of the people have additional fat deposits in one place or the other affecting their body contour. How much ever exercises they do or dieting they undergo, they do not get the physique they require. Most of the Men face problems due to fat deposits in their belly.

Their belly looks bulge and ugly whereas their other body contours have perfect measurements due to regular exercises and diet control. In such cases, the best solution for the Men with the pot belly will be Liposuction.
Where will the fat deposits occur in Men Belly?

Most of the Men have their lower belly to be bulging. Considerable percentage of Men has bulging in their upper belly. Few have bulging in both the areas. The bulge in Belly is due to fat deposits in the abdomen positioned in between the intestines. The fat deposits will also occur around different internal organs including liver, kidneys, stomach and omentum.
What type of Liposuction can be performed on Men Belly?
Tumescent Liposuction is the best liposuction that can remove fat deposits in Male Belly in a safer way. This liposuction is done using small cannulas so that the traditional tummy tuck is no more necessary. If tummy tuck is necessary for very specific cases, then you can first perform tumescent liposuction and then you can perform tummy tuck so that it becomes easier, safer and comfortable.
After Effects of the Men Belly Liposuction

After surgery, the patient will have a discomfort. To heal this discomfort, Tylenol will be provided to the patient. After the surgery gets over, the patient will be asked to take some rest. Then he is encouraged to go for short walks and be active.

He is allowed to take bath the very next morning after the liposuction. For the first 24 hours after the liposuction, the patient will have a tumescent fluid drainage. After 24 hours, the tumescent fluid drainage will gradually reduce but in turn the abdominal swelling will increase in next 2-3 days.

Then gradually the swelling will decrease in 2 weeks to 3 weeks time. By 3 weeks to 6 weeks time, the patient can see significant difference in the Belly.
Advantages of Tumescent Liposuction on Men Belly

• Only Local Anesthesia is used: General anesthesia is not required for Tumescent Liposuction. Hence it avoids many post operative problems that occur due to anesthesia allergies. Moreover it saves the additional cost levied for general anesthesia.

• Fast Recovery: You can go home on the same day of the surgery and healing is comparatively faster.

• Reduces the Bleeding: It is a blood less surgery with very less post operative complications.
| Arm Liposuction–An idea about the Process | Body Sculpting Liposuction | Cheap Liposuction–Merits and Demerits | Cost of Liposuction and Tummy Tuck | Facial Micro Liposuction | Financing for Liposuction | Full Body Liposuction | How Much Does Liposuction Cost and the Factors that Determine the Cost | How Much Does Liposuction Surgery Cost? | Is Liposuction for Good or Bad | Liposuction for Men Becoming more Popular | Liposuction for Men Belly | Liposuction in Houston | Liposuction Prices in Detail | Liposuction Scars Removal | Liposuction What is Liposuction | Mini Tummy Tuck Liposuction | Non Invasive Liposuction and its Advantages | Non-surgical Liposuction–A Modern Technique | Plastic Surgery Liposuction– A type of Liposuction |
______________________________________________________
Subscribe for FREE
Note : Your privacy is respected & protected.
______________________________________________________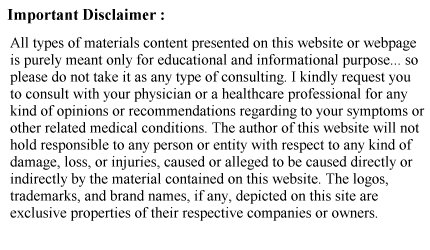 Copyright - © 2005 - 2018 - www.Surgery-Guide.com - All Rights Reserved.
| Privacy Policy | Disclosure | Contact Us |