Alternatives to Knee Replacement Surgery
Are you suffering from a serious knee pain due to arthritis? Then you should undergo knee replacement surgery when it cannot be cured by medications. When the surfaces between the bones become worn or damaged due to arthritis, then it causes swelling and pain at the joints.




When this pain cannot be relieved with other conventional treatments such as medicines, weight loss exercises, injections then you should go for a knee replacement surgery. Total knee replacement surgery which is also known as arthroplasty is a method in which the knee joint parts are replaced by some artificial parts.

This procedure is performed with all age group of people except children. Also you should discuss the risks / complications and benefits of knee replacement surgery with your Doctor. Also you can go for other alternatives to knee replacement surgery if it suits your problem. The following procedures are the alternatives to knee replacement surgery:
Specialized Braces:
Specialized Braces is a non surgical treatment in which shoe inserts or knee braces are used to align the knee. It also balances the weight on the joint. These braces transfer the load from cartilage of the knee area which is more worn to the knee area which is less worn. Due to the pressure created by these braces, the patient can feel less discomfort than knee arthritis.
Arthroscopy:

Arthroscopy is a minimally invasive surgery type by which the surgeon examines the internal parts of the joint with a help of a device known as arthroscope. After making a small incision, the surgeon can trim and smooth the worn cartilage with the help of arthroscopy and in turn reduce the inflammation source. Also the knee lining known as synovium can be trimmed by this procedure.
Cartilage Transplantation:

Cartilage Transplantation is a simple procedure in which an articular cartilage is taken from one place and transplanted into another place. A healthy cartilage is taken from a knee area where weight doesn't bear and transplanted to another area of knee where the cartilage is damaged. But this method is good for only localized areas and not in cases of rheumatoid arthritis and osteoarthritis.
Osteotomy:

Osteotomy is a procedure in which one of the leg bones is cut and realigned to a good position and then allowed to heal. The weight from the damaged knee part is shifted to a less damaged area. This procedure is good for young aged people and not for people above age of 60. The success of this method decreases with an increase in arthritis.
Partial Knee Replacement or Uni-Compartmental Arthroplasty:
If the knee joint surfaces are damaged only at certain portion, then Uni-Compartmental Arthroplasty is done by replacing only a part of the joint.
| Knee replacement surgery - a perfect solution | Knee replacement surgery complications | Osteoarthritis knee replacement surgery has shown 100% outcome from everywhere! | Procedure for knee joint replacement surgery | The availability of Knee joint replacement surgery in India! | Alternatives to Knee Replacement Surgery |
______________________________________________________
Subscribe for FREE
Note : Your privacy is respected & protected.
______________________________________________________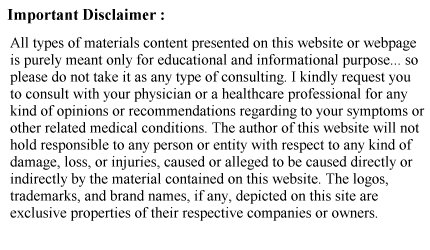 Copyright - © 2005 - 2018 - www.Surgery-Guide.com - All Rights Reserved.
| Privacy Policy | Disclosure | Contact Us |