Tips To Avoid Cosmetic Surgery To Go Bad
The thought of undergoing cosmetic surgery will make you learn more about it. In the process you learn about the good and bad cosmetic surgery that has taken place. It is not that cosmetic surgery always goes bad. It is successful in many cases and the patient's get their expected results.




These tips given below will be of great help to avoid bad cosmetic surgery instead to get the results expected by you.
Look For An Experienced Surgeon
The first step to get away from bad cosmetic surgery is to choose the right doctor to perform the surgery. A certified doctor who has had enough experience in the field of cosmetic surgery will be the right person to perform this cosmetic plastic surgery.
Recommendations from the patients who have already undergone cosmetic surgery with a particular experienced surgeon will help you to choose the right one according to your needs.
Have an open talk with the surgeon who is to operate on you. He should be able to answer all the queries you ask educate you on the subject, mentioning the risks and complications that go with the cosmetic procedure you wish to have. His response should be such that you feel him trustworthy and should also feel comfortable during the surgery. He should be able to guarantee the results you expect.
A genuine plastic surgeon will never force his patients into a particular procedure not should be money oriented rather on the other hand should bother about his patient's well being and life.
Learn What The Clinic Has To Offer
Visit the cosmetic clinic and find out the details where the doctor who is to perform the surgery is associated with. Check out if there is basic cleanliness and hygiene and other facilities available. Also find out how well they take care of the patients in their clinic.
The rest of the medical team and staff working there should also be cooperative and kind. Friends or relatives who have had cosmetic surgery in that particular clinic will be of great help in giving you the details and their knowledge regarding the clinic whether you can opt for it or not.
A bad cosmetic surgery experience should not stop a person from undergoing cosmetic surgery for themselves, rather learn the shortcomings of their strategy. Once when you have spent enough time and effort in finding the right cosmetic clinic and chosen the correct surgeon after research you can be sure of getting satisfied results up to your expectations.
| Bad Cosmetic Surgery Story Can Help You Decide | Coping Up With A Bad Cosmetic Surgery | Famous Celebrities Who Set An Example For Bad Cosmetic Surgery | Look At Pictures of Bad Cosmetic Surgery To Know More | Search For Bad Cosmetic Surgery Information | The Bad Side of Cosmetic Surgery Can Cause Nightmares | Tips To Avoid Cosmetic Surgery To Go Bad |
______________________________________________________
Subscribe for FREE
Note : Your privacy is respected & protected.
______________________________________________________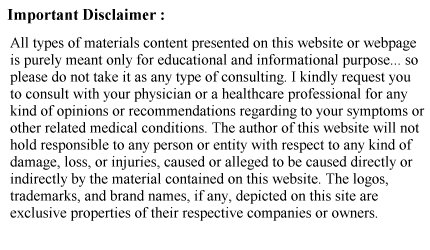 Copyright - © 2005 - 2020 - www.Surgery-Guide.com - All Rights Reserved.
| Privacy Policy | Disclosure | Contact Us |