Famous Celebrities Who Set An Example For Bad Cosmetic Surgery
Cosmetic surgery does not always give positive results. At times it goes extremely bad and here are a few instances where cosmetic surgery has become an unpleasant memory in the life of celebrities.
This example of bad cosmetic surgery should not discourage a person from undergoing the surgery instead one should learn a few things from it. This shows how important it is to take time to choose the correct clinic, the correct process and also to select the correct experienced professionally qualified surgeon to perform the surgery.




Media has hyped about the bad cosmetic surgery done to some different celebrities' long back. A few instances will be talked about here in particular for our reference and as an example.
Tara Reid
Tara Reid is a famous personality but she is more popular for the bad cosmetic surgery done to her. The most evident cosmetic surgery she had undertaken was breast augmentation which went extremely incorrect. But she has also tried other types of cosmetic plastic surgeries.
She is one among those who has had unpleasant experiences with cosmetic surgery but one which can be cited best as an example. The grave mistake Tara Reid did was that she opted for a wrong procedure which did not suit her physique. She chose breast implants which were too huge for her small physical structure.
The mistake she made was that she did not spend enough time to search and decide upon the experienced and qualified surgeon. The wrong decision made her look elderly wherein she opted for the surgery to look younger.
Michael Jackson, The Pop Star
Michael Jackson is another celebrity who is the victim of bad cosmetic surgery. It is about this celebrity whose example is sought for to refer bad cosmetic surgery. Although it si not evident and clear as to the number of surgeries he has undertaken but it for sure he has undergone cosmetic plastic surgery several times.
These examples are here not to scare and keep away from cosmetic surgery instead one can learn a lesson from other's bad experiences. Taking ample time and effort to select the right surgeon who is an expertise and trustworthy and also the correct cosmetic surgery clinic will leave you with satisfied and expected results.
Cosmetic plastic surgery is a boon in disguise for those who want an aesthetic look. But make sure you are on the right track and not on the route which the celebrities took.
| Bad Cosmetic Surgery Story Can Help You Decide | Coping Up With A Bad Cosmetic Surgery | Famous Celebrities Who Set An Example For Bad Cosmetic Surgery | Look At Pictures of Bad Cosmetic Surgery To Know More | Search For Bad Cosmetic Surgery Information | The Bad Side of Cosmetic Surgery Can Cause Nightmares | Tips To Avoid Cosmetic Surgery To Go Bad |
______________________________________________________
Subscribe for FREE
Note : Your privacy is respected & protected.
______________________________________________________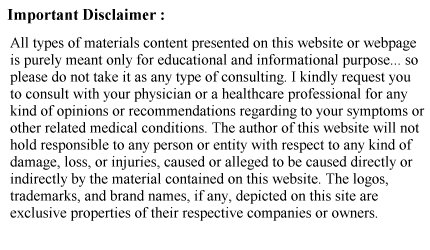 Copyright - © 2005 - 2020 - www.Surgery-Guide.com - All Rights Reserved.
| Privacy Policy | Disclosure | Contact Us |