Corrective Laser Eye Surgery: Know More About It
Most of us are tired dealing with our glasses and contacts daily. You may forget to take your glasses during a presentation or forget to remove your contact lenses before you sleep. If you are thinking of an eye surgery there are many varieties offered by experienced surgeons, of which the most effective is the corrective eye surgery. If you are keen in getting your vision corrected with this latest technology then make sure you understand about the surgery in and out, what are its benefits and side effects and then come to a conclusion whether it is the right choice for you.


What Is It All About
You can get all your vision problems fixed with a corrective laser eye surgery and you may have to no more depend on your old glasses and lenses which are nt only annoying but also expensive.
One of the most widely held that LASIK eye correction surgery has in no time gained popularity. While performing a surgery the surgeon uses a laser device to correct the damage or disorder, usually making some changes in the cornea of the patient. The shape of the cornea is adjusted so that there is lasting solution to your vision problem. This will not only help let you see things clearly for the next part of your life and you can also multiple sessions with your ophthalmologist.
The advantages are plenty and the majority of people who have got their eye surgery performed are happy and content about the outcome. Just like any other surgery, it is your duty to keep yourself informed of all risk factors and health issues that may set off post corrective laser eye surgery.
In general, moderate or intense pain is the most frequently reported side effect in this procedure. Although the pain will be there only for sometime, if it persists for more that a few days it is advisable to consult your doctor about it. Neglecting it can lead to more trouble in the long run.
The patient may also experience dryness in the eyes which if severe can also put stress on your eyesight. Because of the halos and glares after the surgery he/she will have to be careful at night as he/she may not be able to see things right in the night. There are also chances that the patient develops a grave condition where the cornea becomes weak and bulges that is commonly known as corneal ectasia.
Go For The Best
Finally, when you choose corrective laser eye surgery as the best remedy to treat your eyes the next best thing to do is to look for a LASIK eye surgery surgeon. The doctor will be the one to execute the surgical treatment. So, it is very important to choose the best doctor who is not only qualified but also experienced in this field of lasik laser eye surgery.

| Are You Eligible For A LASIK Eye Correction Surgery | Corrective Laser Eye Surgery: Know More About It | Find Out What Is LASIK Eye Surgery | Know Who Is The Best LASIK Corrective Eye Surgeon | LASIK Eye Surgery Question: Am I The One | LASIK Eye Surgery Videos Are More Explanatory | Some Measures to Get the Finest Lasik Eye Surgery Doctor |
______________________________________________________
Subscribe for FREE
Note : Your privacy is respected & protected.
______________________________________________________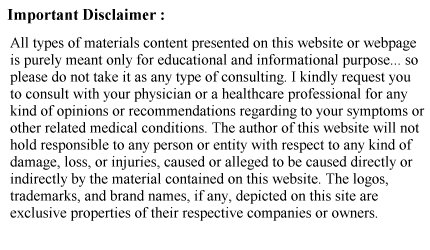 Copyright - © 2005 - 2020 - www.Surgery-Guide.com - All Rights Reserved.
| Privacy Policy | Disclosure | Contact Us |