Ileostomy Reversal Surgery
What is Ileostomy Reversal Surgery?
___________________________________________________


___________________________________________________

Ileostomy Reversal Surgery is a surgery that is performed to reverse or convert an ileostomy into a self restrained stage. The surgical procedure which is used for the reversal is termed as loop ileostomy takedown.

Patient who are already treated by Ileostomy opt for reversal surgery expecting that this reversal surgery can help them to discharge feces from the body in a normal way.
Ileostomy Reversal Surgery Procedures

In Ileostomy Reversal Surgery procedure, the previously made loop which was made for the bypass of intestine and stoma is sewed up by the surgeon and later it is sewed back together.

This helps the patient to perform the normal bowel movements that is again through intestines which leads to colon and rectum.

There can be infections during the surgical procedures due to the bacteria present in the fecal matter but it can be easily cured by the physician. Patient who has undergone reversal ileostomy surgery need not depend on the bag which is attached to their stoma and the patient can get back to the normal life.
Diet to be followed after Ileostomy Reversal Surgery
After the surgery, regular eating habit should be followed by the patient in order to avoid extreme gas formation. Dehydration can be controlled by taking excess of water as prescribed by the doctor.

The patient has to chew food thoroughly and drink at least 7 to 8 cups of water daily in order to minimize the digestive problems that can be seen after surgery. Spicy food materials, caffeine and diaries, alcohol, processed food materials etc should be avoided as these items can cause irritations in the digestive tract.
Complications of Ileostomy Reversal Surgery

• Infection and excessive bleeding are commonly found.

• Heart problems might occur due to general anesthesia given during the surgery.

• Lung problems are found which can even be a collapse of a small portion of the lung.

• The risk in increasing chest infection is seen. Such problems can be avoided by using antibiotics.

• Clots can be seen in parts of legs and it can cause pain as well as swelling. There is also possibility for the clot getting broken and getting passed to the lungs. This adds more complications to the patient.

• Complications of allergic reactions due to medications are also found.

• A rare complication of surgical damage can be caused to the nearby organs like small intestine, bladder, etc.
___________________________________________________


___________________________________________________
| Ileo anal Pouch Surgery: Cause, Complication, and Care | Ileostomy Reversal Surgery | Intestinal Resection Surgery of the Large and Small Intestines | Ostomy Reversal Surgery |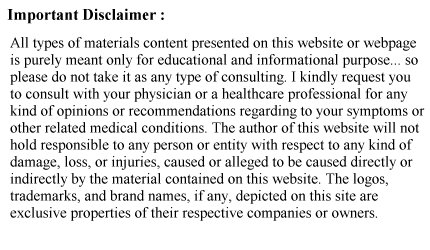 Copyright - © 2005 - 2014 - www.Surgery-Guide.com -
All Rights Reserved.
| Privacy Policy | Disclosure |