Hemorrhoids Removal Surgery
What is Hemorrhoids Removal Surgery?

___________________________________________________


___________________________________________________

Hemorrhoids Removal Surgery is done to remove the swollen veins present around the anus which is also called as varicose vein. This surgery is also termed as hemorroidectomy and hemorrhoidolysis.

When there is a constant pressure which restricts the flow of blood, inflammation of veins will happen. This will result in a paining, swollen and a protruded hemorrhoid. This hemorrhoid can be internal (inside) or external (outside) to the skin that is around the rectum. Hemorrhoid is removed using this surgery.
Hemorrhoids Removal Surgery Procedure

Hemorrhoid Removal Surgery is always done under a general anesthesia. The surgeon will make a small incision at the area of the swollen tissue. The surgeon will tie off the veins that lead to the hemorrhoids in order to prevent bleeding.

Then the removal method of hemorrhoid will be performed with the help of surgical instruments. After finishing the surgery, the surgeon will cover the wound with the help of staples or stitches. This is an outpatient surgery where the patient can return to home on the day of surgery itself.

Risks and complications in Hemorrhoids Removal Surgery

• General anesthesia allergies and infections, pneumonia may occur.

• Reactions to medications, breathing problems, heart problems can happen.

• Bleeding and pain might occur.

• Leakage of small amount of stool may happen rarely during the surgery.

• Due to the pain, problems will occur in passing urine.

• Narrowing of anal canal may occur at rare cases.
Success Rate of Hemorrhoids Removal Surgery

The success rate of this surgery is about 90% of all cases and 5% of people have reappeared for the surgery again.
Recovery after Hemorrhoids Removal Surgery

• The average recovery period for this surgery is about two to three weeks. During this period the patient may suffer from heavy pain. Often Tylenol will be prescribed as the pain killer and it should not be consumed more.

• Stool softeners should be used in order to avoid strains. Also straining while making bowel motions and urination should be avoided.

• High fiber content foods should be taken for easy bowel movements. Patient should consume minimum ten glasses of water everyday.

• Pulling, lifting or strenuous activities should be avoided.

• Soaking in warm bath with the given container will give comfort.

• Ice packs should be used at least two or three times everyday.

• Consultation with the doctor should be made as and when necessary.
___________________________________________________


___________________________________________________
| Cyst Tailbone Surgery Types: Tackling the Tailbone | Hemorrhoids Removal Surgery | Pelvic Floor Prolapse Surgery: Its Symptoms and Types of Surgery | Pelvic Repair Surgery for Men and Women Alike |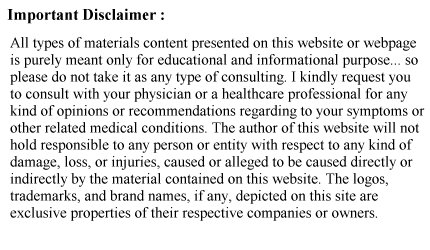 Copyright - © 2005 - 2014 - www.Surgery-Guide.com -
All Rights Reserved.
| Privacy Policy | Disclosure |